Federa is a PropTech Company that Provides Smarter Solutions for the Global Real Estate Industry.
Our mission is to give you the
Freedom to live where you want to live.
Real Estate's Central Operating System
We aim to provide people with a seamless experience when dealing with real estate.
We strive to make real estate more open because we care about our users' time and money.
We simplify the traditional real estate processes and systems.
A smarter way to do real estate.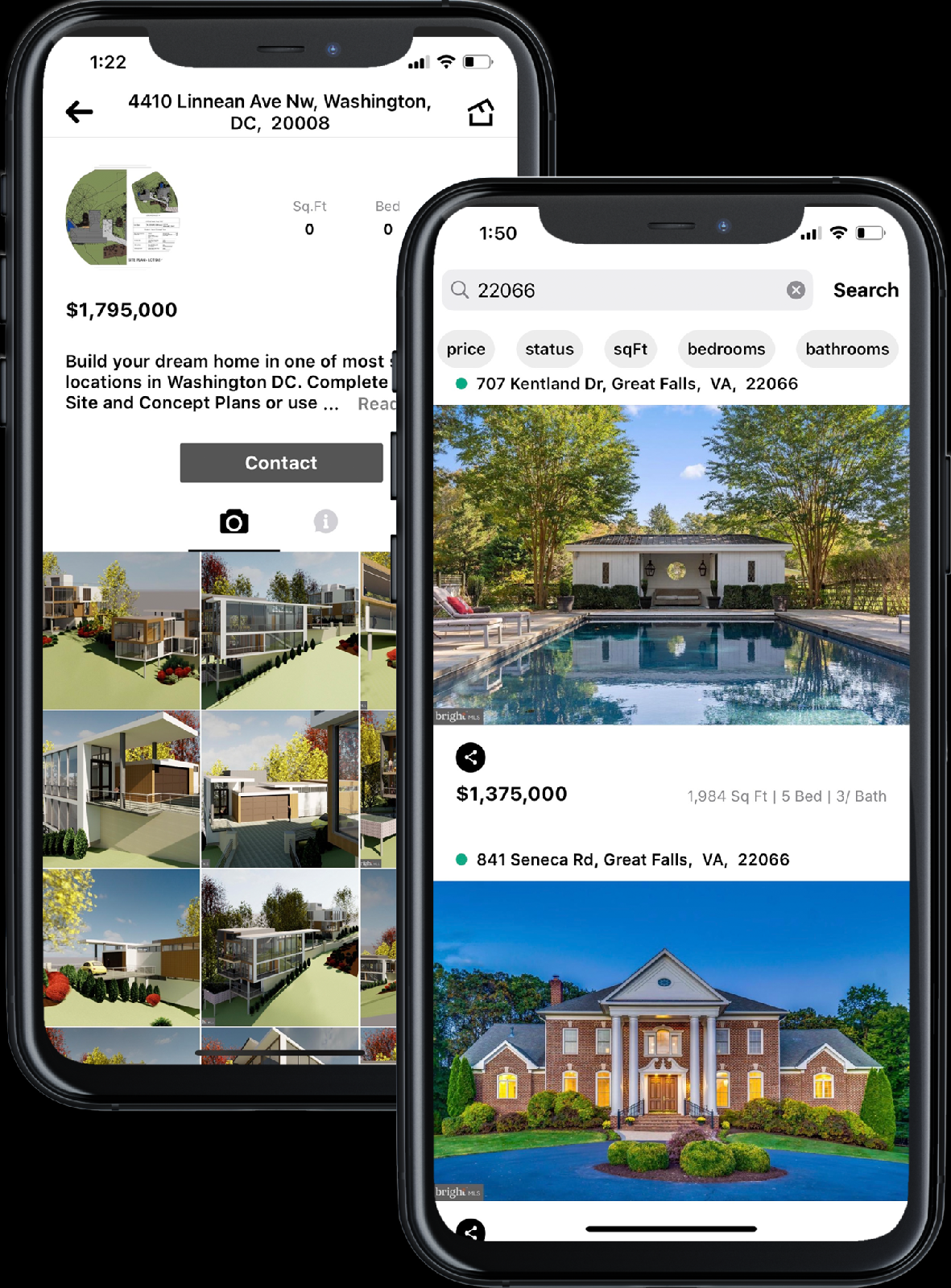 Simpler & better UI/UX Design
Searching, browsing, and sharing homes is now easier and faster. We tailored our UI/UX design so our users have the best experience.
In March 2020, Federa gained access to the entire Bright MLS database, so our users can have all relevant and up-to-date property information in one place.
Whether you are a home-buyer, a home-seller, a real estate agent, or just discovering your possibilities, Federa App is for everyone.
We improve App features constantly following any product updates and user feedback.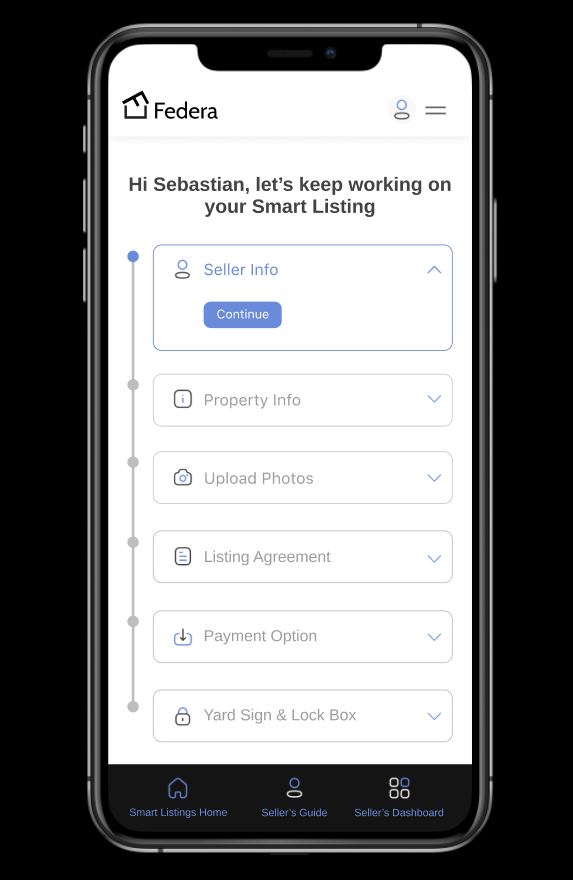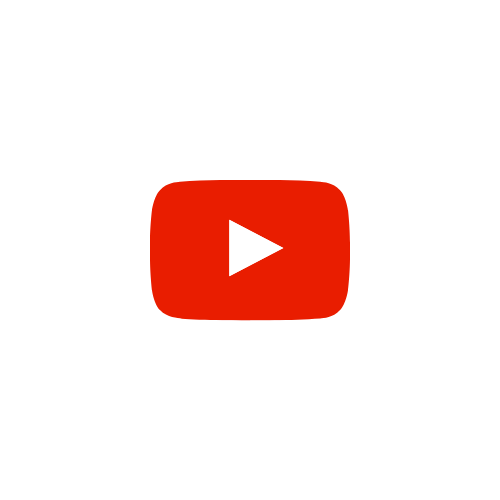 Sell your home the smart way.
Instead of traditional commissions, home-sellers pay a flat fee set by Federa Smart Agents with regard to local market trends.
An automated platform that makes home-selling a seamless experience, from list to final close.
A time and cost-efficient solution that helps home-sellers save $11,000+ on average.
With every step being streamlined and simplified, one Smart Listing is being closed in a shorter time frame than it would with any other traditional brokerage.
Optimized and streamlined user flow enables agents to list a home 70% faster.
Q4 2020- Average Days to Sell
Home-sellers can now list their home instantly right from their phone. They can track their listing, connect with their Smart Agent, all in one place.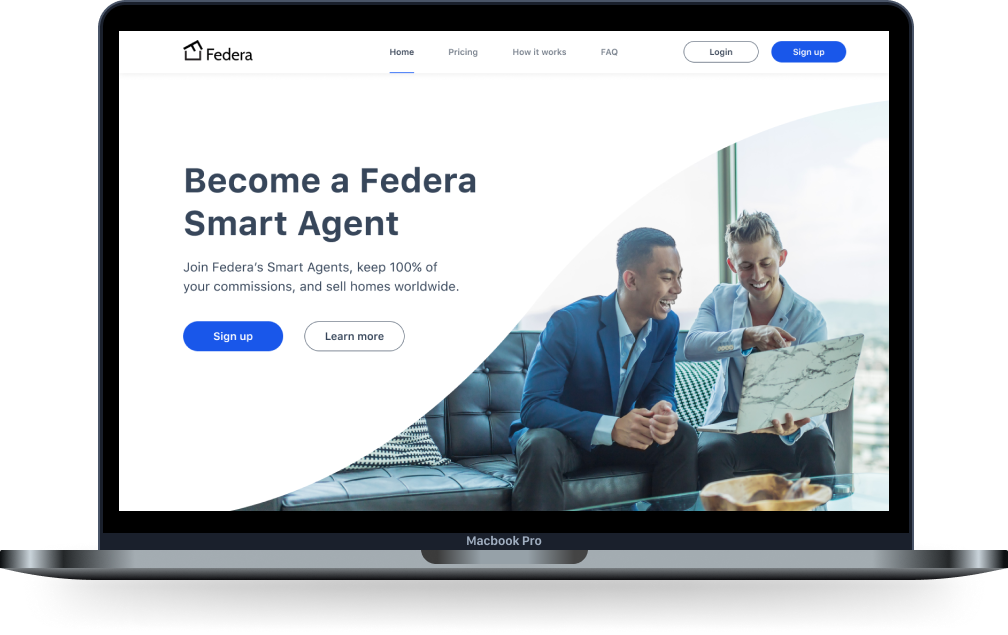 Work easier. Work smarter.
Agent, Pro, Specialist. For the first time, agents can choose what suits them best.
30+ Registered Smart Agents in the first 20 hours after the beta launch.
Agents see what they subscribe to from the very beginning and get an option to decide what to pay Federa as their brokerage.
Specialist Agents can set their own pricing for Smart Listings dependent on markets and availability. They will also track all of their Smart Listings directly from their dashboard.
Agents decide what works best for them.
Free to join. No commission split. Additional fees may vary.
Included benefits of broker legal assistance, instant commission, and more.
Take advantages of endless opportunities to thrive as a real estate agent.
Home-buying exchange platform that benefits everyone.
Buyers choose their agents based on the price
A principle that provides everyone with fair options.
A Buyer's Cashback feature, that helps home-buyers to get a fair amount of the paid commission back.
Both agents and buyers get equal advantages.
Agents determine the Buyer Cashback they are willing to offer based on the location.
All financial transactions in one place.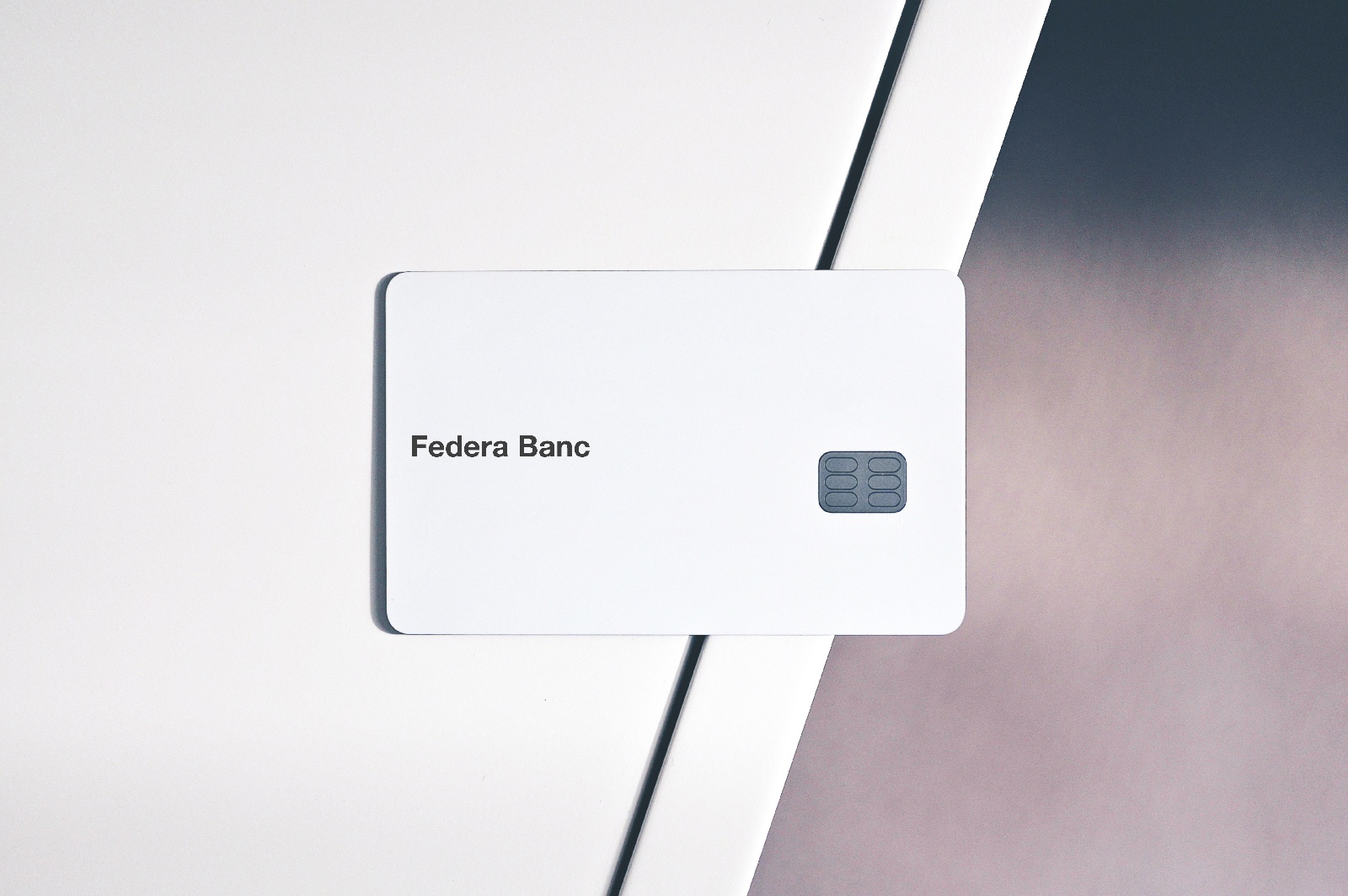 Instant Commission Processing
Agents get their commissions instantly with no additional bank manipulations.
Built on Advanced Technologies
Infrastructure and compliance built on STRIPE.
Agents manage their Federa Banc accounts with specially issued debit cards.
Accessible from all countries.
Introduction of our flat fee service: Smart Listings
AUGUST - Started working with Google Growth Team
SEPTEMBER - Smart Listings- stopped working with Google Growth Team
OCTOBER - Reduced 95% of advertising
NOVEMBER - Stopped standard buyer representation
DECEMBER - Name change from Federated Realty to Federa
JANUARY - Registered in Delaware
FEBRUARY - Converted from LLC to INC
JULY - Launched Federa App (Beta)
OCTOBER - Smart Agent (Beta) launch
NOVEMBER- Federa Banc launch
DECEMBER
- Smart Listings Dashboard launch
- Amazon Partnership $110,000
- Stripe Partnership $20,000
- Twilio Partnership Program $20,000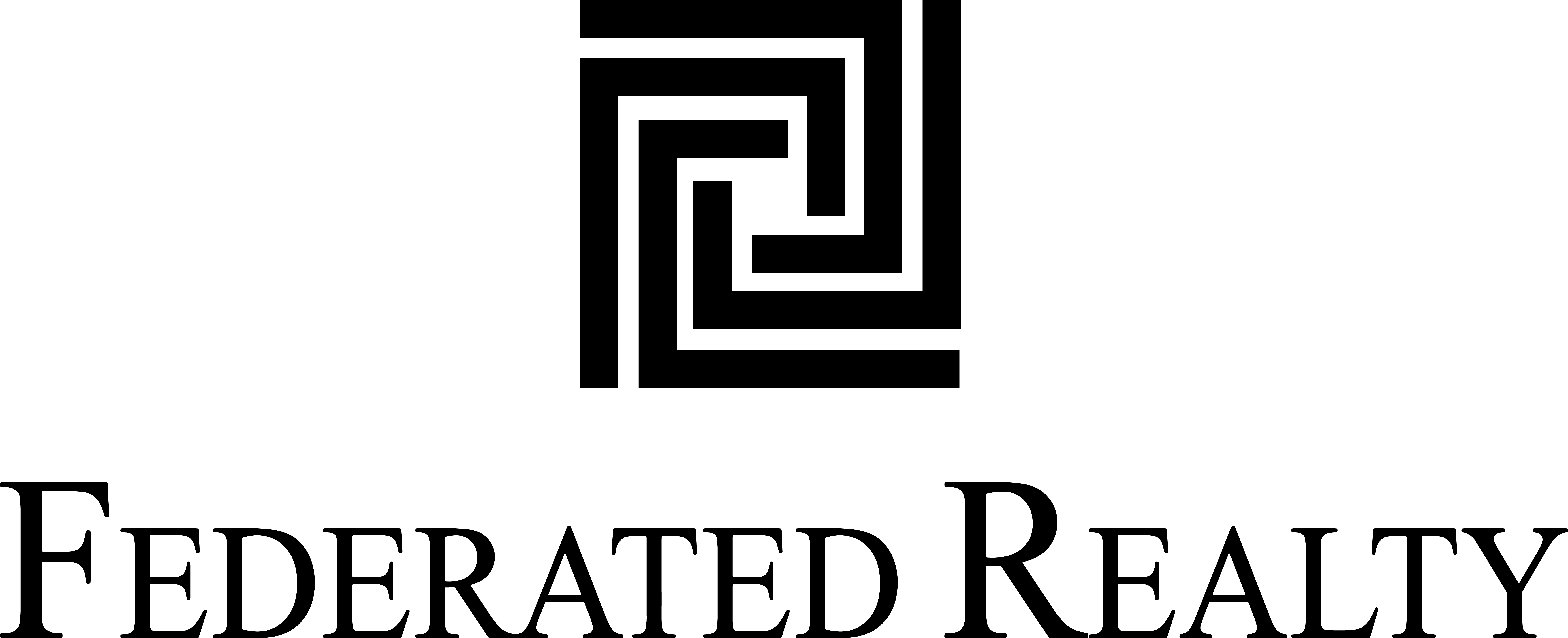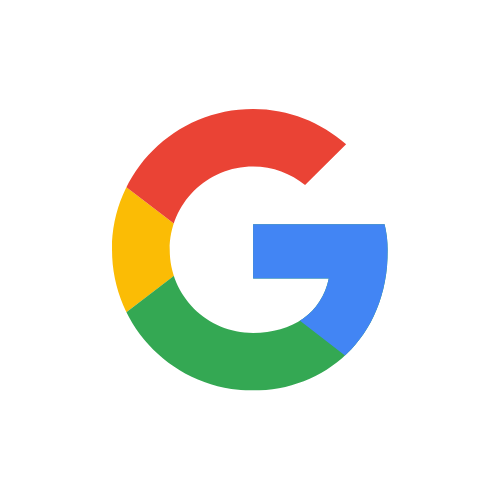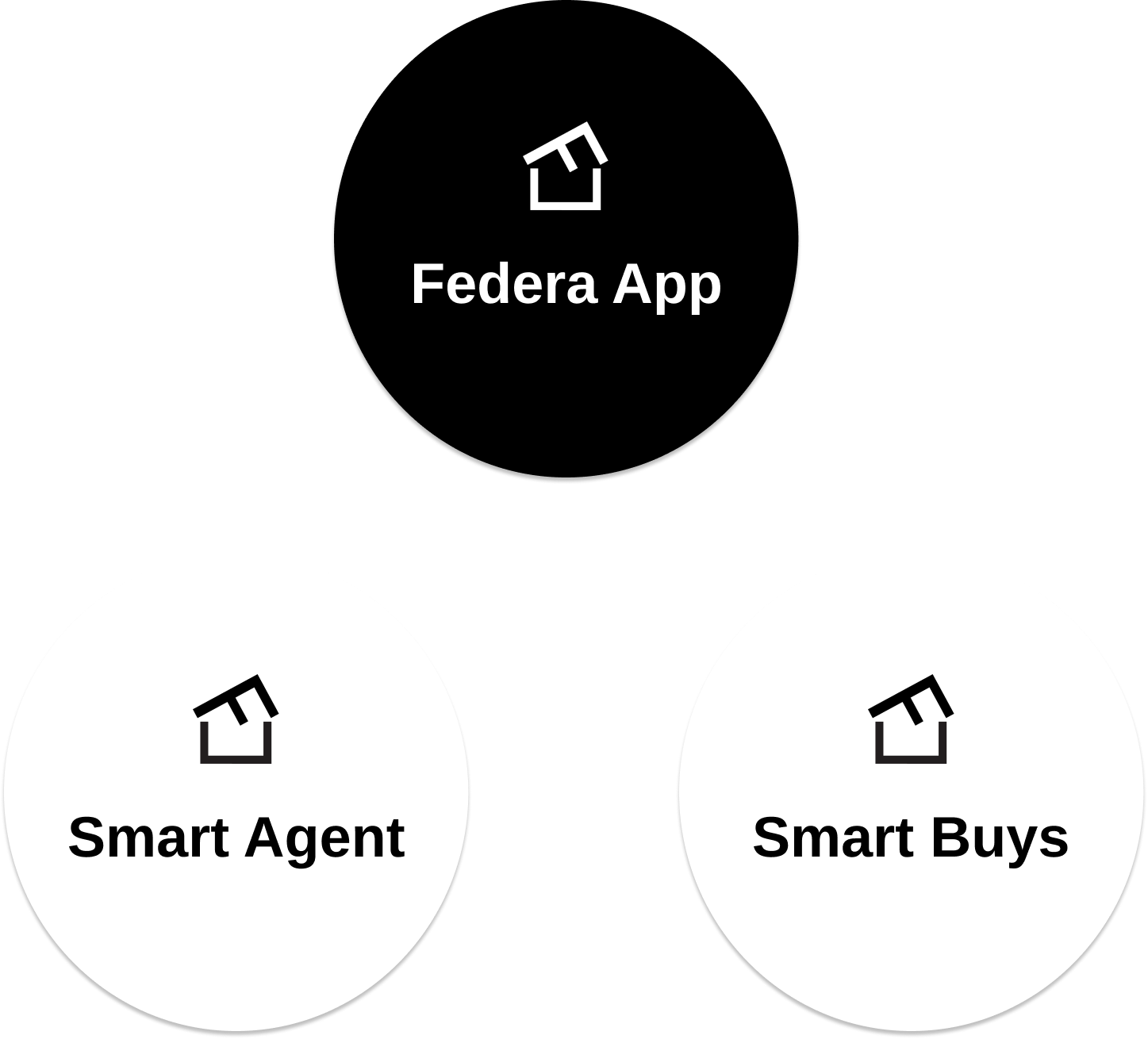 Executive Managing Director
Executive Managing Director
Partner, Principal Broker,
D.C, MD, VA
Bijan
Tadayon, Ph.D., J.D.
Advisor, CEO & Co-Founder of Z Advanced Computing, Inc.
Saied
Tadayon, Ph.D., J.D.
Advisor, CTO & Co-Founder of Z Advanced Computing, Inc.
Advisor, General Partner at Fortify Ventures
Advisor, M.Eng. in Robotics Vision, Cornell U. Ph. D. in Public Admin., USCfmr. IBM Executive
Advisor, Director of Engineering, Core Network & Voice at Vonage
Advisor, CIO of Tiber Capital Group
Advisor, Ambassador of Georgia to the United States
Employees & Partnerships:
Seven Employees

Amazon Partnership $110,000
Stripe Partnership $20,000

Twilio Partnership Program $20,000
Current Investors:
Bootstrapped, Friends, Clients ($1.1M)

Use of Funds:
Customer Acquisition, solidifies first mover advantage.

USA Real Estate
Market Value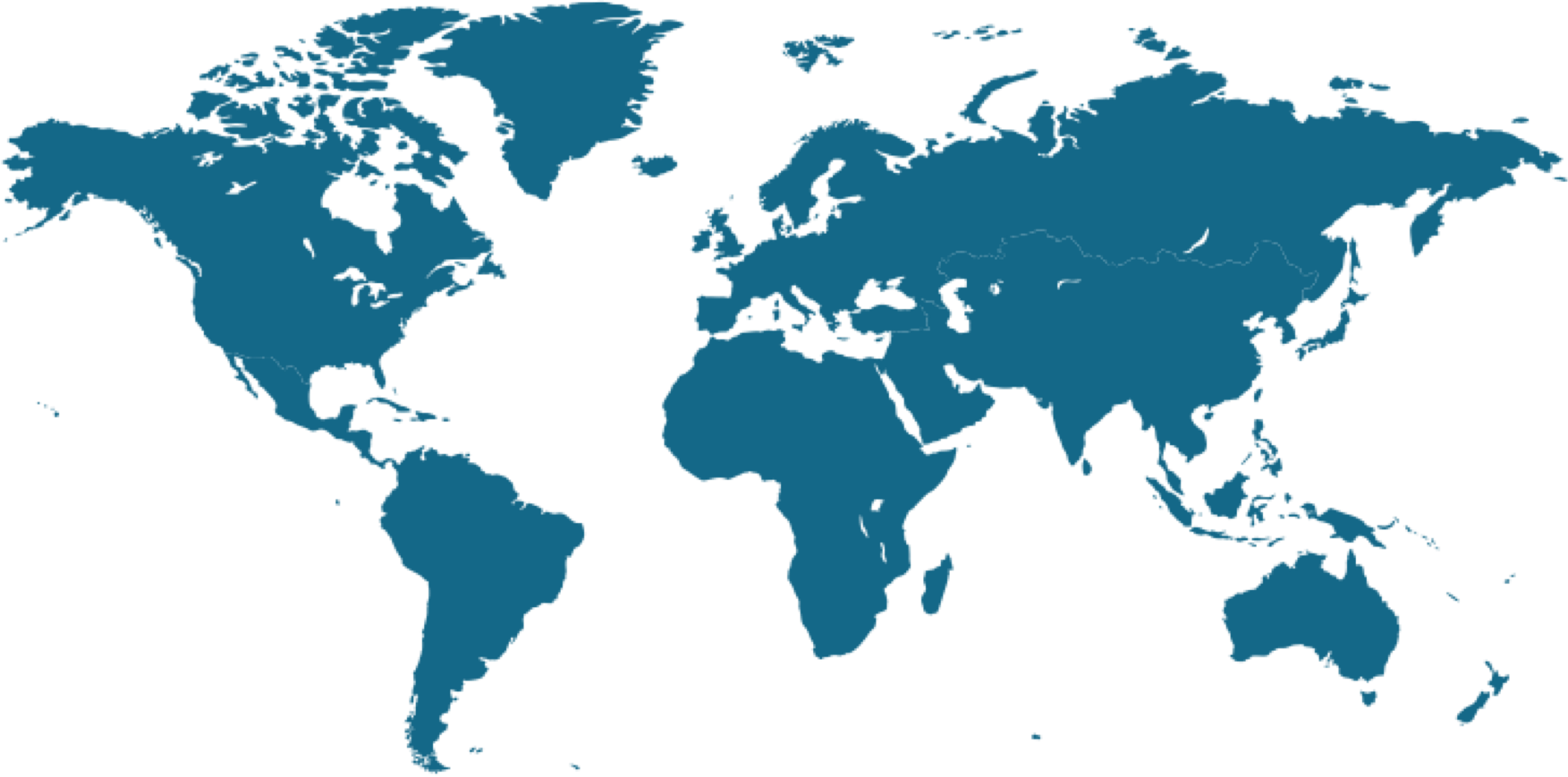 Global Real Estate
Market Value
*Estimated market size 2019 (report of https://www.msci.com)
Our market power is increasing regularly

Source: Google Search Console

Increasing brand recognition, product marketing, social media promotion.
Improving Federa website, applications, machine learning techniques and methods.
Enhancing the security of all platforms, login encryption, access encryption, 2FA setup.
Company workflows optimisation, broadening the scope of operation.
1% Of Global Real Estate Transaction Volume
3% Of United States Real Estate Transaction Volume
Worlds Largest Real Estate Database
Achieve a user growth of 600,000+ per week
Learn More About Investing in Federa